WHO WE ARE
We are a family-owned and run company, with over 40 years' experience importing wine, delivering award-winning wines direct to your front door.
OUR WINES
Providing the world's favourite grape varieties, from outstanding wineries, in the countries that do them best.
OUR SERVICE
We deliver straight from the winery to your front door. No fancy re-packaging, expensive marketing, or branded delivery trucks - just award winning wines at sensible prices delivered from harvest to home.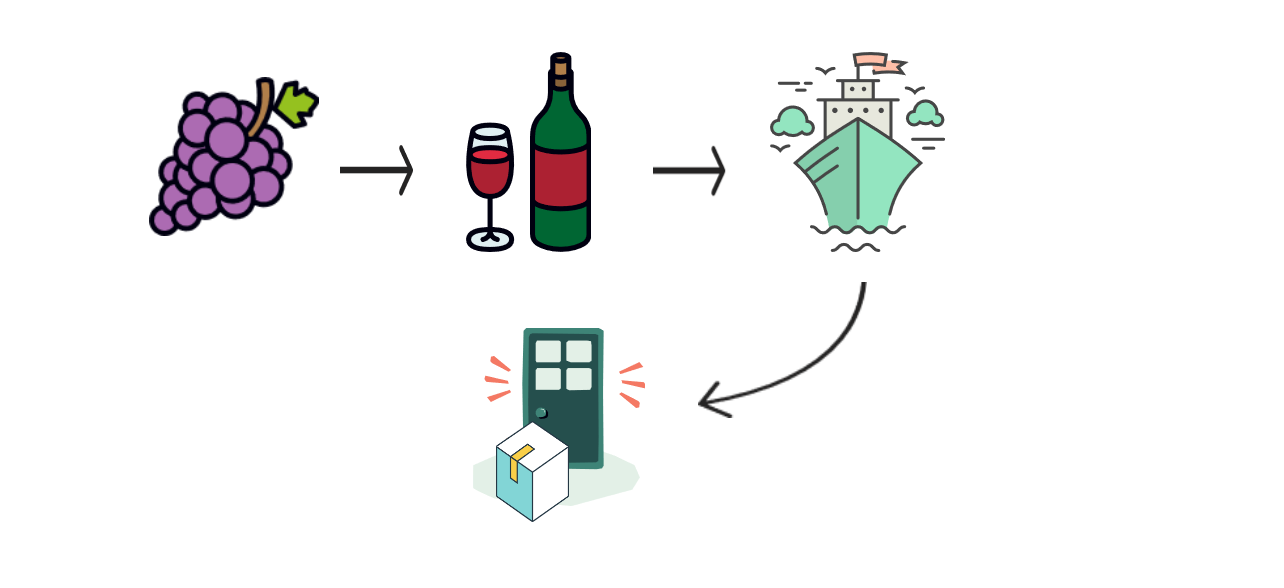 OUR PRICES
No fancy thrills or crazy prices, just great wines at sensible prices.
Because we're the importers, the wine arrives into the UK and we pass the cases directly onto you with no re-packing or wrapping. Straight from the winery to your front door!
No middleman – We see you as our friends, so we deliver straight to your door ourselves. We don't pay for agents or distributors. So, you get the best possible price or as we like to call it our 'Friends rates'.
Oh, and we're not a wine club where you're locked into buying a 3-monthly case of wine. You choose when to buy and what to buy. No tie-ins, no hidden costs, just friends enjoying wine together!
Cheers to that.